What we think, who we are, and why we built People HR
The big idea behind People HR
The People HR story
People HR was invented by a team of HR software veterans, who wanted to help progressive HR professionals make positive impact on their organisation's success. Watch this video to discover the People HR story - why we built it, who it's for, and why it matters.
Customer testimonials:
Ministry of Sound
Our employees all feel more connected with the business – they love the Self Service functionality, and love that they can access its great modern interface using their smart phones.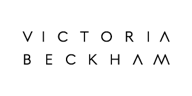 Ascot Racecourse Ltd
People HR has given me a great understanding of employee demographics, and I'm starting to identify patterns and trends.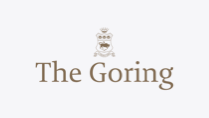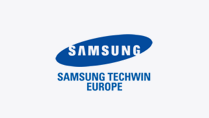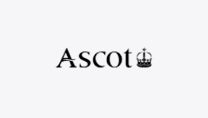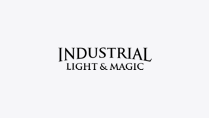 Spindrift
We realised the potential for growth within our company and decided we needed a more effective approach for managing staff admin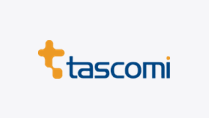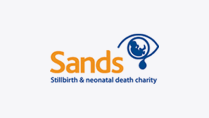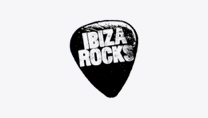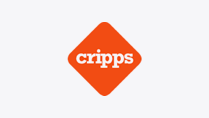 Who we are
Progressive software by HR experts
People HR was built by a compact team of HR veterans who had spent most of their career in Human Resources and HR software. People HR was designed to help progressive HR professionals take advantage of modern technology, and make a meaningful impact on the success of their organisation.
Since 2013, we have grown from a team of six working from a spare room, to a global workforce with bases in the UK, Europe, India and South America. Our work has been driven by these six values from the start.
Team
Sat
Managing Director
Abhijit
Android
Adam
Customer Support
Adam
Lead Trainer
Aishwarya
Engineering
Alice
Customer Support
Amit
Quality Assurance
Andrei
Digital Marketing
Ankush
iOS
Bhagyashree
Android
Bharat
Development Manager
Brandon
Customer Support
Caitlin
Receptionist
Cata
Technical Consultant
Chaitali
iOS
Charles
CTO
Charlie
People Trainer
Charlie
IT Operations
Charlotte
Finance Lead
Chindo
HR / Legal Counsel
Danielle
Finance
Dave
People Trainer
Dhananjay
iOS
Edward
Digital Media
Elle
Data Transfer / UAT Specialist
Ganesh
iOS
Gareth
Data Transfer / UAT Specialist
Gareth
Project Co-Ordinator
Gareth
Sales
Gary
Relationship Manager
Gary
New Business
Gavin
Project Co-Ordinator
Harry
Customer Support
Harshit
Engineering
Jack
Project Co-Ordinator
Jack
People Trainer
Jake
People Trainer
Jason
Brand Coordinator
Jim
Sales
Joe
People Trainer
Joel
Customer Support
John
Writer
Jon
Sales
Jordan
People Trainer
Josh
Sales
Kallum
Customer Support
Kamini
iOS
Karan
QA
Kat
Finance
Keval
Engineering
Kevin
Sales
Kully
Relationship Manager
Martin
Customer Support
Matthew
Customer Support
Michael
Sales
Michael
Sales Manager
Michelle
Finance
Mukesh
QA Manager
Oliver
People Trainer
Oliver
Customer Support
Otilia
Digital Marketing
Peter
Marketing Strategy
Petru
Digital Marketing
Phil
Chef
Pritam
Android Engineer
Rajendra
Engineering
Rani
Customer Services Director
Rohini
Engineering
Ross
Customer Support
Ryan
Customer Support
Sagar
Android
Sam
Product Manager
Sandra
Finance
Sarah
Customer Support
Scott
Sales
Shekhar
Engineer
Sheldon
Customer Support
Shital
Quality Assurance
Shivanee
Quality Assurance
Siddeshwar
Engineering
Snehal
QA
Steph
Kitchen Assistant
Stewart
IT Operations Manager
Sundeep
Sales
Tom
Helpdesk Manager
Tom
Customer Support
Ujjwala
Android
Vaibhavi
Quality Assurance
Vaishali
Android
William
Relationship Manager
What we think
HR should be a strategic part of business
HR has the power to solve or improve 95% of business issues. That's why we believe HR professionals should become strategic business partners who make real impact on the company's success.
Technology should help HR make smarter decisions
Technology should use the insights it gathers from big data, to provide individual HR professionals with expert advice, based on HR best-practice. This can help HR make smarter, evidence-based decisions.
Technology should be clearly price marked
Technology companies should publish their prices for everybody to see. If pricing is fair, then why hide it? You should be able to make a financial assessment without being forced to speak to a pushy salesperson first.
Technology should not make HR more complicated
Technology is meant to make our lives easier. So we believe that HR software should not complicate matters by forcing us to re-learn how to do our jobs. It should be easy to learn with no technical knowledge.
Technology can bring employees together
Technology connects friends and families, and it can connect your workforce, too. We believe employees should be engaged with each other, and engaged with their own personal information.
HR should have friendly experts to talk to
We all have questions, and sometimes we need to ask an expert. The best technology providers are on-hand to answer questions big and small, and are delighted to share their expertise with their customers and clients.
Interested in working for People HR?
Join our team
At People HR, we're always on the lookout for top talent. If none of our active vacancies take your fancy, or if there's simply nothing there right now, then we still want to hear from you! We'll get in touch if a relevant position pops up.
To learn more about the way we work together, download our employee handbook here.
Send your CV
No vacancy? No problem – We still want your CV.
All open positions
Send Your CV
At People, we're always on the lookout for top talent.

If none of our active vacancies take your fancy, or if there's simply nothing there right now, then we still want to hear from you!
We'll get in touch if a relevant position pops up.
To learn more about the way we work together, download our employee handbook here
Customer Support Agent
We are currently seeking a support agent for a unique opportunity with a fast pace software provider. The company develops software applications for the HR market and has customers all over the globe.
We are looking for someone who is intelligent and technically minded as you will be learning the software product and supporting our customers using that knowledge. This is a client facing role so communication, personable skills and being able to work in a team are essential. You must have previous work experience in a customer service or an IT role. You must also have knowledge of IT related software and be willing to embrace new software.
The responsibilities of the role are ;
- Resolve customer support queries with set procedures.
- Investigate customer issues, gathering information and escalating to higher support tier where necessary.
- Communicate progress to customers on cases assigned to multiple support groups
- Be responsible for the overall monitoring of our support software to assist with the timely resolution of support cases.
- Prioritise customer queries and contact customers over the phone.
- Write structured customer responses.
Experience in Human Resources is desirable but not essential - full training will be provided. To learn more about the product please visit - https://www.peoplehr.com/

If you think you meet the above criteria please follow the application process.To learn about the way we work together download our employee handbook below -
Click Here
How we built a culture of innovation
The People HR employee handbook
At People HR, our employees work in what we call a 'Culture of Innovation'. This incredibly creative approach to working has brought us some of the best ideas we've ever seen, and we're proud of what we've built - check out our innovation timeline to see for yourself. It all started with our company philosophy, which is clearly outlined in our employee handbook.
Read our employee handbook
See People HR in action
View our short video demo
Get started absolutely free
No credit card required
Talk with an expert to

learn how People HR could help your organisation