Over 7000

companies trust our time tracking software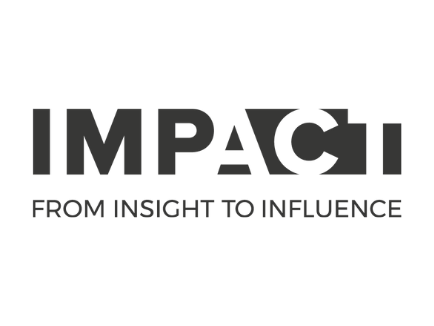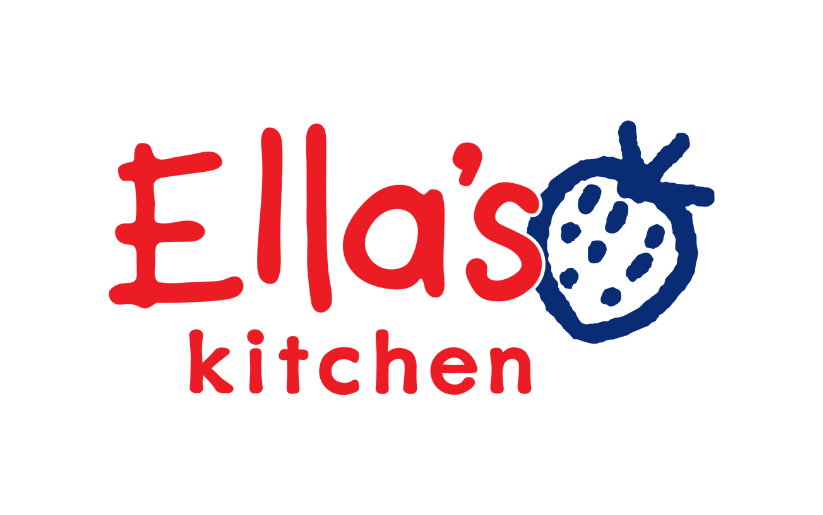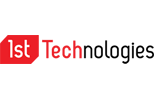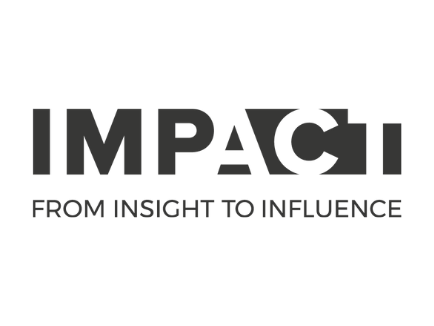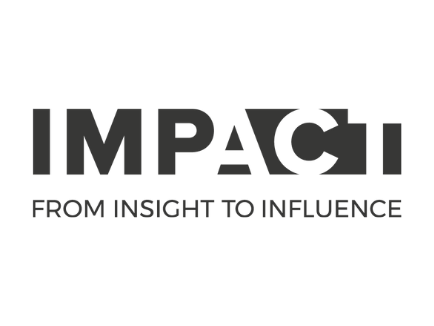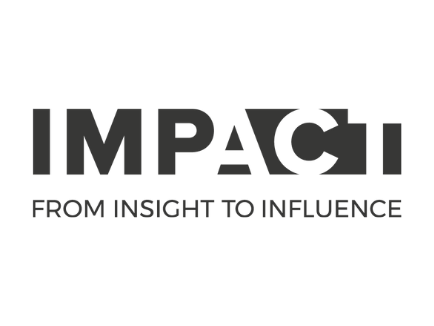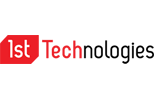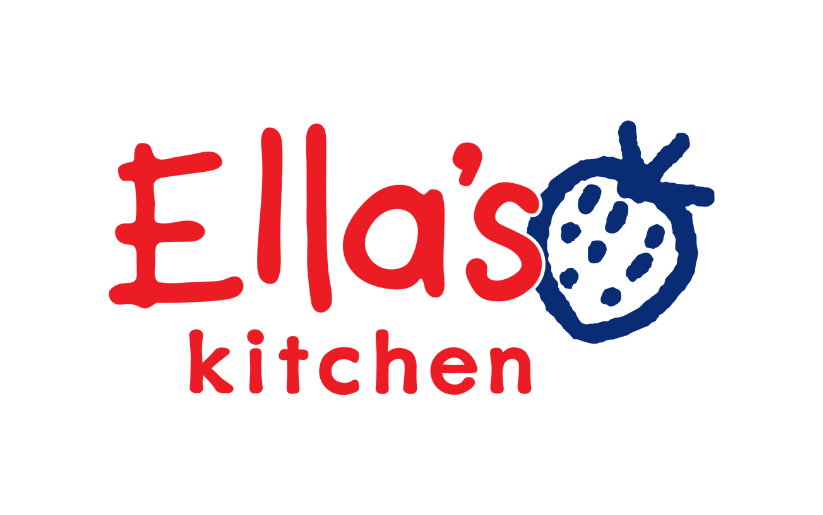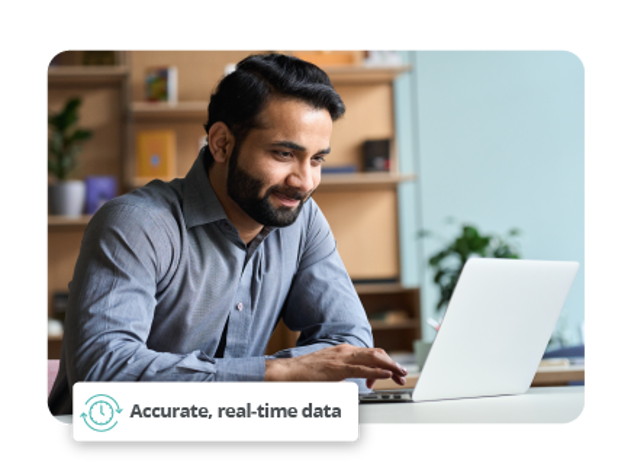 What are the benefits of our timesheet software?
Our cloud-based timesheet software covers every element of timesheet management, from simple clocking in and out each day, to tracking  specific projects and tasks. Real-time data feeds keep your HR software updated, using whichever time tracking source you prefer. Whether that's manually via the mobile app, automatically via our integrations with Geo Fencing hardware, or a range of other flexible options to keep you in control.
With our time tracking software you'll benefit from accurate, real-time data that keeps you in the know. Key metrics will be compiled into simple and effective timesheets, with automatic populations eradicating the need for laborious manual data entry and lengthy discussions about time management. Leaving you with more time to focus on the important things.
4 min demo
Key features of our timesheet software
Track time the way you like it. We have a range of features and flexible options for you to create a tailored timesheet software for your business.
Simple & effective timesheets
Traditional timesheets are sometimes the best. Use our desktop or mobile app to update a timesheet from anywhere around the world.
Detailed task tracking
Take it to the next level by tracking employees' time spent on tasks and projects, down to the minute.
Geo-fenced clocking in system
If you need a diligent time tracking system, our Geo-fenced quick QR codes are incredibly effective at ensuring employees are where they need to be, when they need to be there.
Easily managed by you
Our timesheet software includes a full authorisation process for your managers and admin. So you'll have full control of how your employees track time.
Handle your data with explosive reports
See your employees time tracked in explosive reports - an informative and visual way to see the impact time tracking has on your business.
Keep it simple with Tap In / Tap Out
A simple and cost-effective way to keep time tracking on your premises. The real time tracking software lets you see exactly who's on site and when they clocked in.
Start your free demo
The 4 minute demo tour will guide you through some of the most powerful and useful features of the software and mobile app.
See all time saving features for yourself today, simply fill in the form on the left.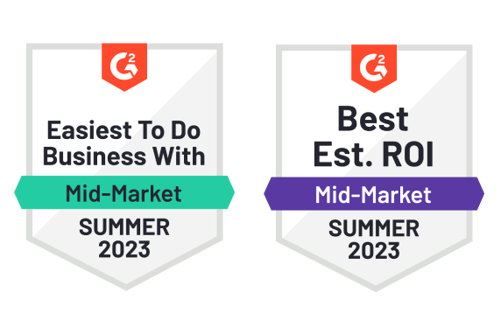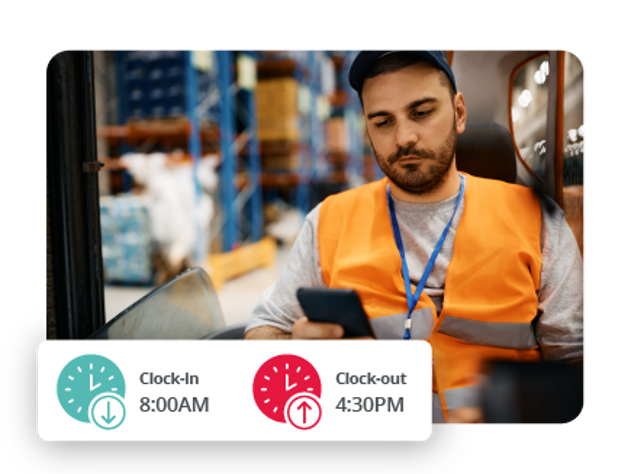 Keep it simple with traditional timesheet software
People HR's time tracking software is the uncomplicated way to manage employee time. Employees can effortlessly clock in and out on the mobile app, as well as on the web app. And our mobile app allows you and your employees to keep track anywhere, at any time - whether they're working from home, on a client site, or even on an oil rig in the ocean. 
Timesheets include a full authorisation process, so your managers can review and authorise entries just like you normally would. And People HR provides analysis tools and comprehensive explosive reports at the click of a button, giving you powerful insights into how your business uses its time.
Learn more about time log software
Detailed task & project time tracking software
If you need to take your time tracking to the next level, do it with our software's precise project time tracking feature. Employees will be able to easily track their time on internal projects down to the minute. So they, and their managers, can see how their time is being spent. In turn, boosting productivity and preventing burnout.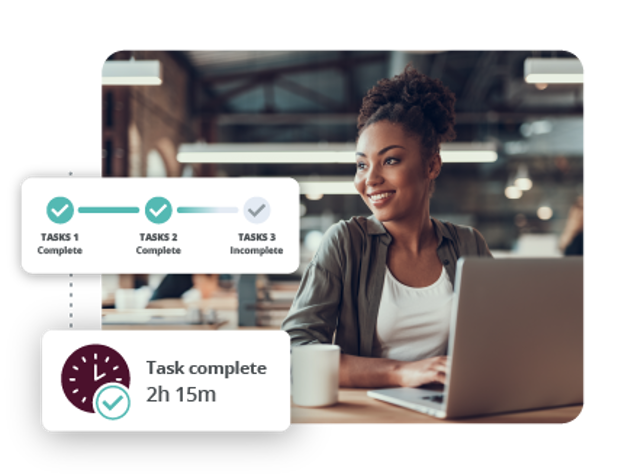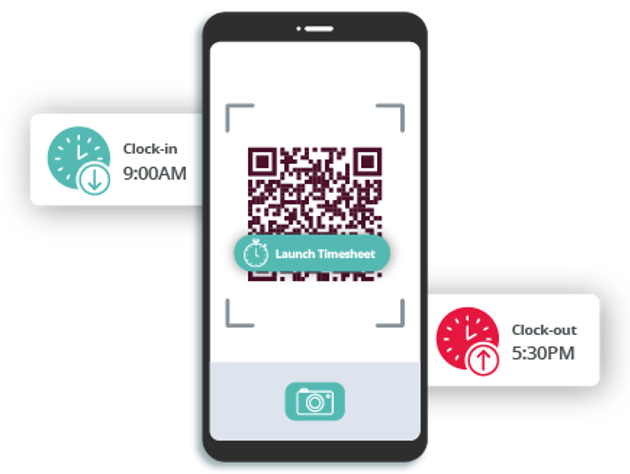 Let employees track their own time with Quick QR codes
If you want a simple, cheap and efficient way of managing clocking in and out of work, the People HR QR Codes app provides the answer. Simply place the QR codes up at your premises, and let employees check in and out independently. The solution is Geo fenced, so QR clocking will only be successful if employees are actually at work. And as with all timesheet data collected in People HR, QR clock ins integrate with your solution to drive variable pay elements such as overtime or shift working.
Clocking in made easy with the People HR mobile app
Our Tap in / Tap Out App allows you to set up your own physical, mounted time tracking station on your premises. This prevents you needing to buy expensive hardware, and also allows employees to use their own devices as mobile clocking-in stations when they are offsite. Quick and easy to set up, the app feeds live time tracking data into your HR system, so you know in real time who is present, when they arrived or when they left.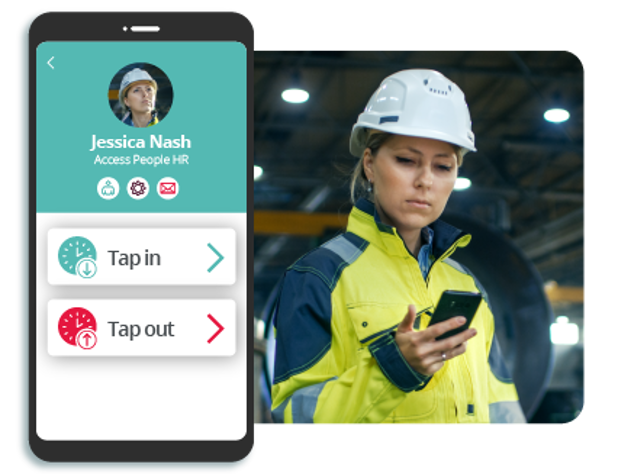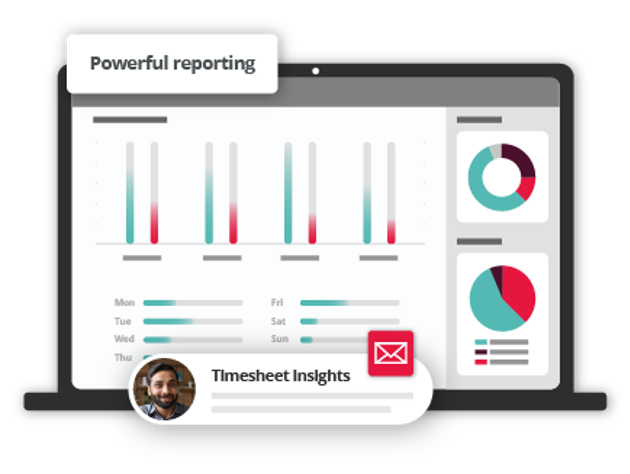 Analyse, review and gain insights into your time tracking data
All of your time tracking data, along with all other HR data, feeds into our powerful reporting suite. So you can analyse and review how time's being spent  in your business. And with our incredibly visual explosive reports, you can gain valuable business insights that you can turn into actionable changes.
A timesheet software allows all employees to enter their time spent in the business, including allocating time to projects and tasks. An employee time tracking software can be a web or mobile app, or something as simple as an Excel spreadsheet. With it, you can capture time spent at work, working from home, on a client's site or more. You can also use it to manage annual leave, absenteeism and even integrate it with your payroll software. 
In the UK, managing your business's time is a legal requirement. It doesn't matter how you track time, whether that's with excel or with a timesheet software, as long as you do it and keep records of the previous two years.
Our time tracking software will help automate and streamline timesheets for your business. Gone are the days of a clunky spreadsheet with inaccurate data, our web and mobile app will keep all data localised and precise–so you can focus on how to utilise your time effectively. Some of the benefits include:
Tailored clocking in & clocking out software–whether on the app or on site
Detailed project and task tracking
Easy analysis of employee time & reports to support
Geo-location time tracking services
Easy authorisation system for managers and admin
Learn how People HR could
help your organisation
Talk with an expert
Learn how People HR could help your organisation