Article updated on: 21/06/2023
For any successful organisation, staff appraisals are an essential part of the performance management system. They provide a way to give feedback to employees about their work and identify any areas where they may need improvement. When done correctly, appraisals can be a valuable tool for both managers and employees.

When it comes to delivering staff appraisals, there is no one-size-fits-all approach. The best way to conduct the performance review will vary depending on the organisation and the specific goals that need to be achieved.

To help you nurture high-performance teams, this guide will take you through:
What is a staff appraisal?
5 different methods of holding performance reviews
How to hold a performance appraisal for your staff
6 tips on delivering a successful appraisal
Nurture staff with performance management software
What is a staff appraisal?
A staff appraisal is a process whereby an employer evaluates an employee's work performance over a period of time. The purpose of a staff appraisal is to provide feedback to the employee on their performance, to identify areas of improvement, and to set goals for the future.

While staff appraisals are not a legal requirement, they are an invaluable tool to support the development and performance of your staff.
What is the difference between a staff appraisal and performance review?
In general, staff appraisals and performance reviews can be used interchangeably. Both of these terms refer to the process of an employee's performance being evaluated by their employer. 

You may find that some sectors prefer one term over the other, such as the Public and Not For Profit sectors preferring to use performance review over appraisal. 

Some HR professionals may argue that performance reviews are more heavily focused on development, whereas staff appraisals are focused on the achievement of objectives. Though for performance management to be successful, there should be a consistent mixture of the two. Although both staff appraisals and performance reviews should not be confused with probation review meetings.
Why do employers need to hold staff appraisals?
There are plenty of reasons why you should be holding staff appraisals, including:
They allow managers to provide feedback to employees in a structured format
Employees can better understand what is expected of them
They provide a platform for employees or employers to raise concerns 
Training or development opportunities can be identified
They help facilitate employee progression by setting goals and objectives
Employees have the opportunity to discuss their career aspirations
They help managers to determine promotions and pay rises
Ultimately, staff appraisals show that the business is invested in its employees and their development. Regular performance reviews can help build a strong relationship based on trust and mutual respect.
When should you hold a staff appraisal?
The frequency of staff appraisals will depend on the organisation. 

Traditionally, they are held annually, however many businesses find that this doesn't fit modern ways of working. You may find it more effective to hold appraisals quarterly to ensure employees are making progress towards their goals. 

Other appropriate times to hold a staff appraisal include:
The end of a project or training plan
As a result of process changes  
Due to an accident at work
Due to prolonged illness or absenteeism at work 
To address outstanding or poor performance
5 different methods towards staff appraisals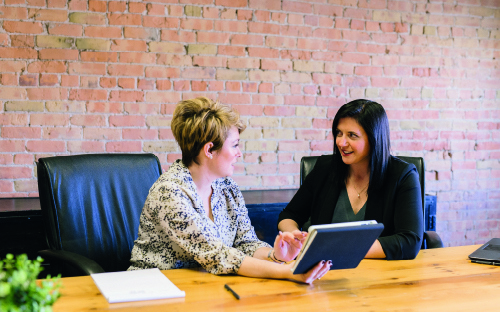 There are many traditional and more modern approaches to holding a staff appraisal. We've listed 5 of these below.
1. Management by Objectives
Management by objectives is an approach where managers work with employees to set specific measurable goals and objectives that the employee should achieve over a specified period of time.

Performance is measured against the achievement of the objectives, which can lead to a promotion or pay rise, or highlight the need for further training if objectives haven't been met.
2. Critical Incidents Method
The critical incidents method is where a manager will record the behaviours of an employee in relation to performance. These 'critical incidents' should be evaluated when considering whether an employee is ready for a promotion or if there is a training gap.
3. Checklist Method
The checklist method is as simple as it sounds. The manager must complete a form with a list of performance statements, both positive and negative, about the employee. If the statement (usually a behaviour) is true, it is ticked, and if the statement is false, it is left unticked. 

The results are then evaluated, where each statement may have a different level of weighting.
4. 360 Degree Feedback
360 degree feedback is where employees receive feedback from their manager, peers, direct reports and even clients or customers. This type of feedback can be beneficial because it provides a more well-rounded view of an employee's performance and removes the risk of bias. 

The feedback is collated and is used to evaluate the employee's performance and readiness for progression.
5. Human-Resource (Cost) Accounting Method
The human resource (cost) accounting method is a system that assigns a monetary value to each employee based on their skills, experience, and training. This is calculated by working out the monetary benefits the employee brings to the company (taking into account their performance) against the cost of retaining that employee within the company (such as overhead cost). 

This can help management understand the impact that the individual employee has on the company's financial performance.
How to hold a performance appraisal for your staff
1. What to do before the appraisal
Inform the employee that their staff appraisal is coming up and set a time and date that is suitable for you both.
Let the employee know the general structure of the meeting and what themes will be discussed.
Provide the employee with an appraisal form and ample time to self-reflect and provide their answers.
2. What to include during the meeting
At the start of the meeting, recap what will be discussed and the goal of the appraisal. Make sure to follow a pre-planned structure, but allow the employee to do a large proportion of the speaking. Finally, listen carefully and write down actions or notes throughout the meeting.

What to say:
Discuss past performance. What has gone well? How does the employee feel that they have performed?
Provide feedback. Where has the employee performed highly? How can the employee improve?
Define goals. Ask the employee what goals they would like to set for the next performance period. Support them in creating SMART goals.
Looking ahead. What will you do to support the employee in meeting their goals? 
Ask for feedback. What can you do better as a manager? Is there anything the employee needs that they aren't currently receiving?
3. What to do after the appraisal
Action anything that needs doing straight away while it's still fresh in your mind - or plan it in for later so you don't forget. 
Reflect on how the meeting went and whether you feel satisfied with the outcome
Make sure there is time booked in to check on the progress of your employee against their objectives, such as a 121 meeting.
You can learn more about how to conduct a staff appraisal in our helpful guide.
6 tips on delivering a successful appraisal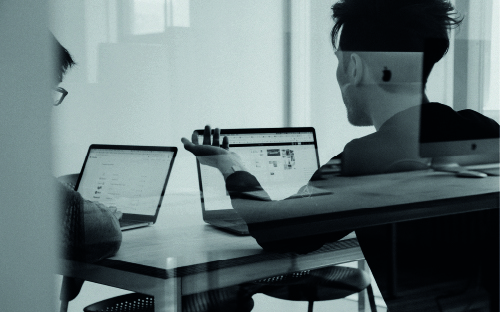 Ready to nurture your staff? Here are our 6 top tips for delivering successful staff appraisals:
1. Set a clear structure
Setting a clear structure will help to minimise the risk of missing important feedback or information which could get lost in conversation.
2. Choose a private location
Appraisals should be held in a private location, where the conversation cannot be overheard by anyone else. This helps to establish trust and ensure that the employee feels comfortable enough to be open and honest.
3. Give both constructive and positive feedback
A performance review should highlight both positive and constructive feedback. The employee should feel that their hard work has been recognised, and that you also see potential in them to improve their skills even further.
4. Give the employee space to share
While it's important to set a clear structure, an employee should have plenty of time to speak for themselves and reflect on their performance. More often than not, employees will highlight the points you had planned to raise with them, making the conversation flow much more naturally.
5. Allow the employee time to reflect
Remember that each employee is an individual and whereas some might provide ideas for objectives straight away, others may need time to reflect on their performance. 

Try to give plenty of advanced notice for when the appraisal will be held and consider giving employees time after their appraisal to think about their new objectives.
6. Focus on the next steps
Don't get stuck in the past. Previous performance is important for evaluation purposes, however the appraisal should be focused on the future. 

What are the next steps for this employee? Whether that's additional training or more challenging work, plan out what the next few months will look like.
Nurture staff with performance management software
To ensure your business is delivering staff appraisals that leave employees feeling valued, empowered and motivated, you'll need to have seamless performance management processes in place. 

Performance management software can help achieve this by providing a centralised location to manage the complete performance review cycle. From goal setting and tracking to capturing 360 degree feedback, and even pre-made appraisal templates, Access People HR can help you get the best out of your employees.