Take the short video tour now
Engage your entire workforce
Our mobile app gives your entire workforce a way to connect, and keep track of their personal data. Holiday requests, expenses, Thanks, secure chat, and more.
Available on Android & IOS. Free for existing customers.
Our employees all feel more connected with the business – they love the Self Service functionality, and love that they can access its great modern interface using their smart phones.
Luke Steadman, Catsurveys Group
Business Development Manager
I use the People HR app on my Android phone, it allows me quick access on the move to the variety of options like booking annual leave, signing documents electronically or I can even use it to give praise to my fellow colleagues. The app is very effective and I would highly recommend it.
Mark Scott, Age Partnership
Technical Support
Solves the problems you are having today, and prevents the problems you are likely to have tomorrow
Michael Ashworth , Nublue
Managing Director
We realised the potential for growth within our company and decided we needed a more effective approach for managing staff admin
Alice Osbourne, Spindrift
HR Manager
The heatmap shows absence patterns and helps us identify and monitor any potential issues and the straightforward query function lets us quickly provide a range of other in-depth reports
Kay Gembarski, Diversity Travel
HR Manager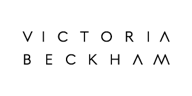 HR on-the-go
Everything you get with the People app
Company Directory
Find contact details for anybody in your company. Instantly chat, email or call by tapping their name.
Set what information other employees can see about their colleagues. No signal? The company directory is even available offline!
Manage Profile
Edit your own employee profile to keep your data up to date, e.g. address, bank information and emergency contact details.
Upload a profile picture by browsing your gallery, or taking a selfie straight from your mobile phone.!
Holiday & Absence
Employees can book holidays and other events from their smartphones. Requests are instantly sent to managers for approval.
No minimum length of time - book leave in days, half-days, hours or minutes.
Add sickness absence to an employee's planner.
Managers approve or reject, using insight reports to see who else is off, and how much entitlement employees have left.
Sync holidays to your mobile calendar, so you can always check who's working when.
Expenses
Enter expenses as you generate them, instead of collecting a pile of receipts. Snap receipts then discard. Submit expenses one at a time, or build weekly/monthly lists and submit in bulk.
Accept expense claims in multiple currencies - perfect for employees based abroad, or travelling on business.
Digitally sign expense requests and approvals.
Integrate an expense feed with your accounting system or payroll, using the Query option.
No unnecessary mathematics - tax & VAT calculated automatically.
Tag expenses with different predefined cost centres and categories. Easily report on where employees are spending money.
Attach receipt photos to support each expense. These are kept safe for your finance team who can review them individually or download in bulk.
See the reason an expense request was declined.
Documents
View & share company documents and policies.
Contracts, payslips, and other personal documents - available to employees via their phone.
Notifications to employees' phones when a document is uploaded or updated.
Employees are notified when a document needs signing. Electronically sign and submit from within the app.
News
Publish and share company news and pictures.
Engage employees - comments, feedback and group discussions.
Thanks
Show recognition for hard work. Award Thanks badges to colleagues when they do something awesome.
Each badge allows comments, reactions and group discussion for sharing the praise.
Chat
Make HR more available to employees via Chat. Employees can chat securely with managers and administrators.
Stay in touch with remote workers or employees who are on the road.
Chat works just like SMS messaging. Use familiar phrases, emoticons and expressions.
Store chats securely for future reference - keep an archive of sensitive or important communications.
Pulse Surveys
Take a pulse whenever you like - ask your workforce a question, to get real-time feedback and opinions.
'Set & forget' - schedule questions to be launched on specific future dates.
Ask questions in whichever format you prefer. Multiple choice, rankings, rating scales or free text.
Gather insights from employee answers. Interactive graphs help you understand and act on your results.
Timesheets
Mobile timesheets - record tasks against clients and projects.
Add project assignments to timesheets, to easily track overtime.
Project hierarchy - define which employees can record time against which projects.
Multi-Language
Toggle between 18 different languages: Arabic, Bulgarian, Chinese Simpl., Chinese Trad., Dutch, English, English (US), French, German, Greek, Hungarian, Italian, Polish, Portuguese, Romanian, Russian, Spanish, Swedish
See People HR in action
View our short video demo
Get started absolutely free
No credit card required
Talk with an expert to

learn how People HR could help your organisation