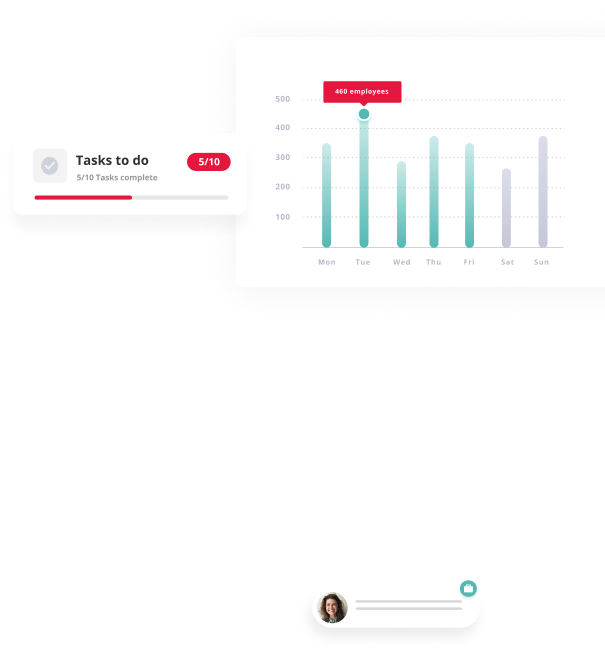 Free Implementation
What will your HR implementation look like?
You've taken the plunge. You've decided to go ahead with Access PeopleHR (which, by the way, is a great decision).  
Now comes the fun part: Implementation.  
There's no need to worry, though. It's way simpler than you probably think. Hear from our implementation guru, Gareth, as he walks you through exactly what to expect.
Our HR implementation process is
free
Yes that's right, you heard it! Our HR software implementation comes free when you choose People HR. Our dedicated team will be there to help you every step of the way when it comes to getting your HR System built into your business.
1 - Welcome to People HR
Once you've sent a request to start with People HR's software, one of our team will get in touch to arrange a Welcome Call, to introduce you to your point of contact and start building the relationship through onboarding. We know you'll have done your research on our HR system, but we'd like to give you a complete overview of what a unique & helpful software you'll be working with on a daily basis. 
It's here in the process that we'll review and agree dates for when you'll be implementing key steps, including the most important final launch date!
2 - HR data migration
The fun bit of all HR implementation processes! Whether you're transitioning from a different software, or starting fresh, you've got to ensure your data is properly migrated over to the People HR system. We'll guide you through how your data can be moved so that it's both compliant with GDPR and fully ready for when you start with People HR. Here are our 3 stages:
- We'll share all of the data migration templates with you.
- You will populate the data migration templates.
-You'll share the completed data migration templates with us.
3 - A simple data upload
Once we have your HR data template, we'll upload it to your new system. We'll check with you to ensure there's no mistakes and everything is in the correct format. Once we've completed your data load, we'll send you our Data Sign Off sheet, asking you to check through and confirm you are happy with your data.
4 - Training for you & your team
When your data migration & upload is complete, you and your team will have the opportunity to learn all about People HR's software and what you can do with it. 
E-Learning: Within your HR implementation process, you'll have access to online learning materials. This will help you get started and fully understand the system.  
Training Package: For our Professional and Enterprise customers, training is not mandatory but recommended, so you get the help of one of our experts to put you in the best position to roll out. We recommend 4 hours for Professional and 6 hours for Enterprise.
For our elite customers, there will be a mandatory 2 day, 12 hour training session which will cover Core HR Essentials, plus dedicated sessions for our ATS Performance and Ripple Modules.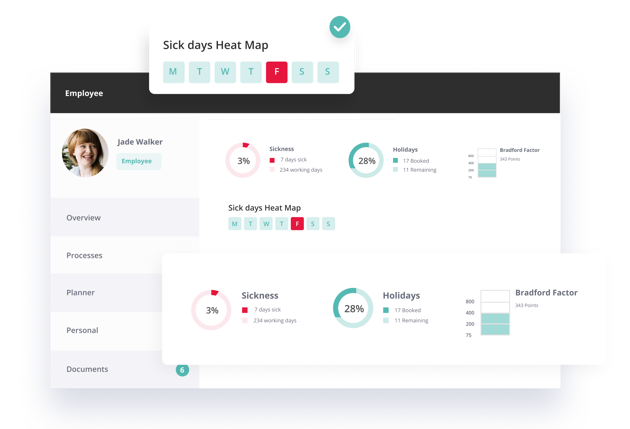 Your new HR system is launched!
Data uploaded and signed off? Training checked off? It's time for your new HR System to be fully implemented in your business! Our Implementation team will provide you with all of the guidance you need to get your system live. We then complete a handover to our helpful support team.
Now all you need to do is learn all the new ways you can automate and streamline your HR processes!
HR System Implementation Process FAQs
HR System implementation is the process of enacting, or transitioning, a new HR software into your business. The process often happens in stages, from a welcome email, to data migration, to training and finally to the launch of the new HRIS system.
HR departments use a system or software called a HRIS (Human Resources Information System) or HRMS (Human Resources Management System). They automate HR processes, manage workforce data and implement overarching business goals.
There are so many factors that go into a HRIS implementation, but there are some key ones that will help make your implementation fully successful:
Clearly defining goals: you need to set goals of what you want to achieve with a new HRIS, so you can measure the success accordingly.  
Analyse your business: finding areas where your HR needs to improve, as well as how your business uses and manages its HR data. This will make data migration easier.
Assess risks: find if there are any risks or barriers to a successful implementation. Acknowledging these obstacles before you continue will prevent blockages.
Involve all employees: Ensure everyone, from stakeholders to interns, know that the HR software implementation is taking place. It will affect how everyone operates day to day.
Work with your software provider: If you have any questions, queries or problems, your HR system provider should be on hand to help.
HR software implementation guide 
Looking to get clued up on the HR software implementation process? Look no further than our free eBook. 
Gain exclusive insights into how to effectively prepare, what to expect to pay, and how much time and resources will be required.  
With straightforward language and accessible insights, you'll be fully equipped to succeed.    
Download your free copy today
Learn how People HR could help your organisation
HR System trusted by
over 7000

companies