Are you researching HR software providers? Do you have multiple tabs open, trying to compare a list of companies? It can be a daunting task, and one which can easily become overwhelming.  
It's almost like choosing carpets. You take a bunch of samples home, and after a few days of diligently observing said samples, they all start to look the same!  
In this article, we've selected three HR software providers – BreatheHR, BrightHR and Personio – to give you an honest review of how they compare to PeopleHR. So, if the search that led you here was something along the lines of, 'peopleHR vs competitors', then you've come to the right place.  
A couple of points before we begin: 
This comparison article is based on information available to the public, including information gathered from the providers' websites.  
We strongly suggest you undertake your own research in combination with information supplied below to reach your own decision.  
Let's get started.  
What you should look for when choosing a HR software provider
When choosing a HR software supplier, there are a few key considerations:  
Does the software meet your needs? 
Will it grow with your business? 
How does the company support you post-sale 
Let's take a look at some other factors in a bit more detail.  
The expertise, availability and friendliness of your team is an important factor to consider. This can be difficult to ascertain online, but there a few things you can observe which may help you uncover these answers. For example, how promptly do they respond to your enquiries? How well do they communicate with you? And does their website offer helpful resources (such as guides and articles) that demonstrates their thought-leadership? 
Transparency is also hugely important. A provider who is upfront about their costs and doesn't hit you with hidden fees or charges is key to a fair and honest service.  
A provider that offers regular updates and improvements is also important. Not every piece of software is perfect all the time, so a provider that is receptive to feedback and willing to constantly improve and enhance their service offering is a big green flag. We advise asking your provider about their development roadmap.  
Finally, and perhaps the most important consideration, is your unique needs. You may be drowning in a sea of HR admin and want a provider to handle it all – from time and attendance to payroll. On the other hand, you may just want a bit of support with some of your core HR processes. Evaluating your requirements will have a major impact on the provider you eventually select.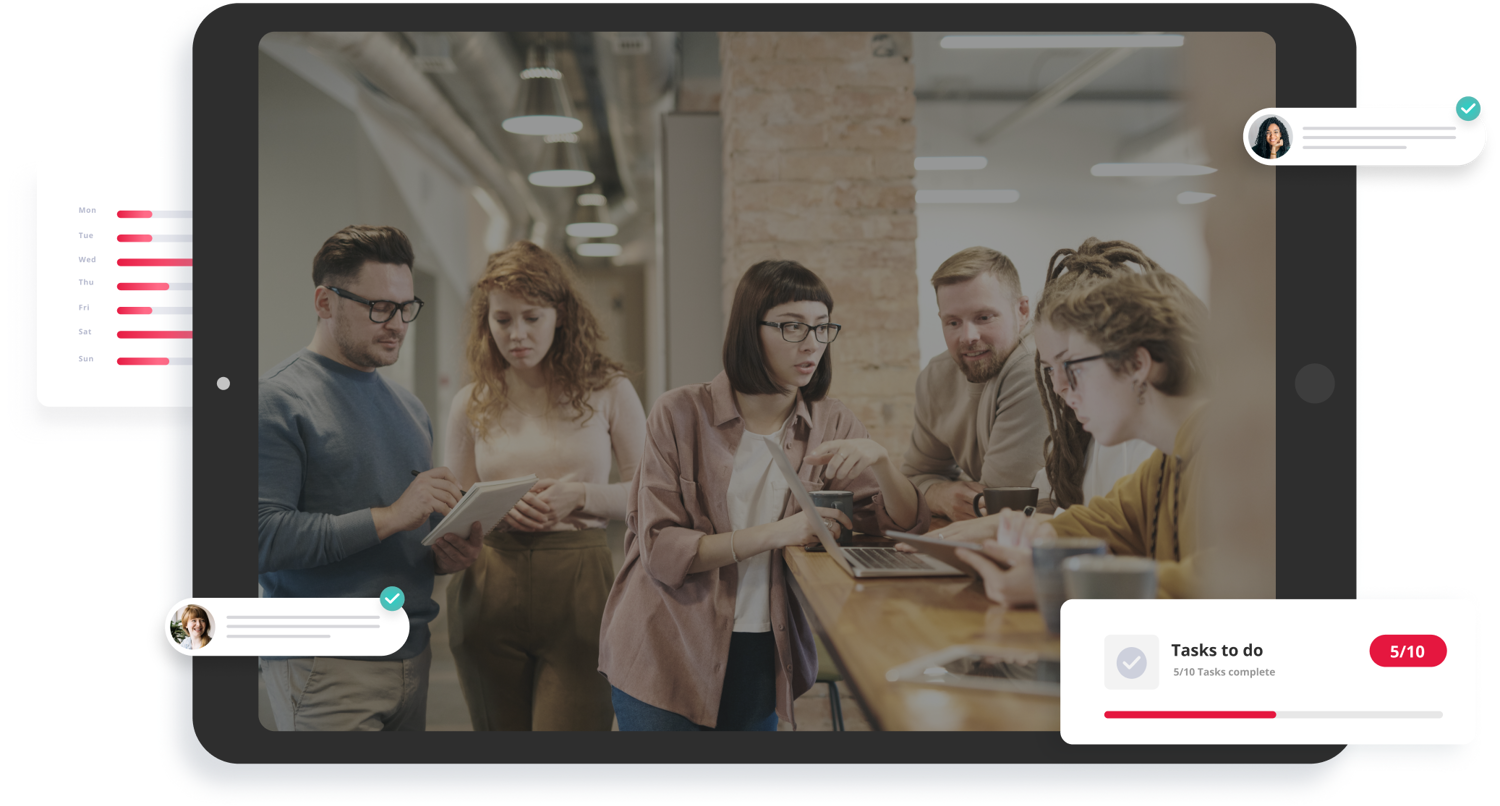 PeopleHR vs other HR software providers    
We're now going to compare PeopleHR to three top providers – BreatheHR, BrightHR and Personio. After reading, you should have a firm understanding on: 
What each provider can offer your business 
The key differences between the providers 
PeopleHR vs Breathe HR
Breathe is a UK HR software supplier designed specifically for SMBs of up to 200 people. Their core product offering is split into three key areas: 
Leave and absence. This includes functions such as a holiday planner, absence tracking and sickness monitoring.  
Reporting. This includes key HR reporting capabilities and a HR dashboard. 
People management. This broad area covers things such as performance management, document management and task management.  
For an additional cost, you can unlock added functionality around rotas, time and attendance and recruitment tracking. This includes things such as time tracking, team management and access to an app, which employees can use to self-serve.  
How does Breathe differ to PeopleHR?
If you observe the core offerings of both HR software supliers, they don't differ significantly in terms of functionality. Both providers offer timesheet, document and absence management modules. They also offer some form of performance management software. And you can also access additional modules for recruitment and applicant tracking.  
Do you only need core HR processes, or do you require an all-in-one solution? 
Whilst Breathe appears to focus heavily on the core HR processes, PeopleHR leans more towards an 'all-in-one' solution – with additional payroll software and a payroll outsourcing functionality. This makes it easier for companies looking to bring all their HR processes under one roof.  
Do you place an emphasis on employee self-service functionality? 
PeopleHR also offers an HR app, which is made available to all users, even on the basic plan ('Professional'). Breathe has recently introduced an HR app, but is only available if you select 'Rota, Time & Attendance' as an additional module. If you place a high importance on giving employees the ability to self-serve via their mobile device, then this should be a consideration.  
Implementation 
When comparing HR software providers, it's worth knowing what the set-up process entails. You may be wondering, how long it takes, what training is provided and how much it will cost. This process is not made clear on Breathe's website, so if you do decide to shortlist Breathe as your software of choice, it is worth asking questions around implementation. If you're interested in PeopleHR's implementation process, click the aforementioned link.    
Pricing 
Breathe's pricing structure is based on a per month, per account basis. You can build your plan based on whether you want added functionality around Rota, Time & Attendance and Learning. If you are a team of 1-10, you can expect to pay £13 per month for the Core HR package. This increases to £500 per month for companies of up to 200 people.  
The pricing structure on PeopleHR is slightly different. Rather than a cost 'per month, per account', we charge on a 'per user, per month' basis. We also have a three-tier pricing structure, where you unlock added functionality based on your requirements. Prices start at £5 per employee, per month, but our most popular plan (Enterprise) is £7.  
To sum up 
Breathe and PeopleHR offer similar core HR functionalities, including timesheet and absence management, performance management, and recruitment modules. However, PeopleHR focuses more on an all-in-one solution, including payroll software and outsourcing, while Breathe places a firm emphasis on the core functionality.  
Implementation and pricing structures differ, with Breathe based on a per month, per account basis, and PeopleHR charging on a per user, per month basis with a three-tier pricing structure and free implementation.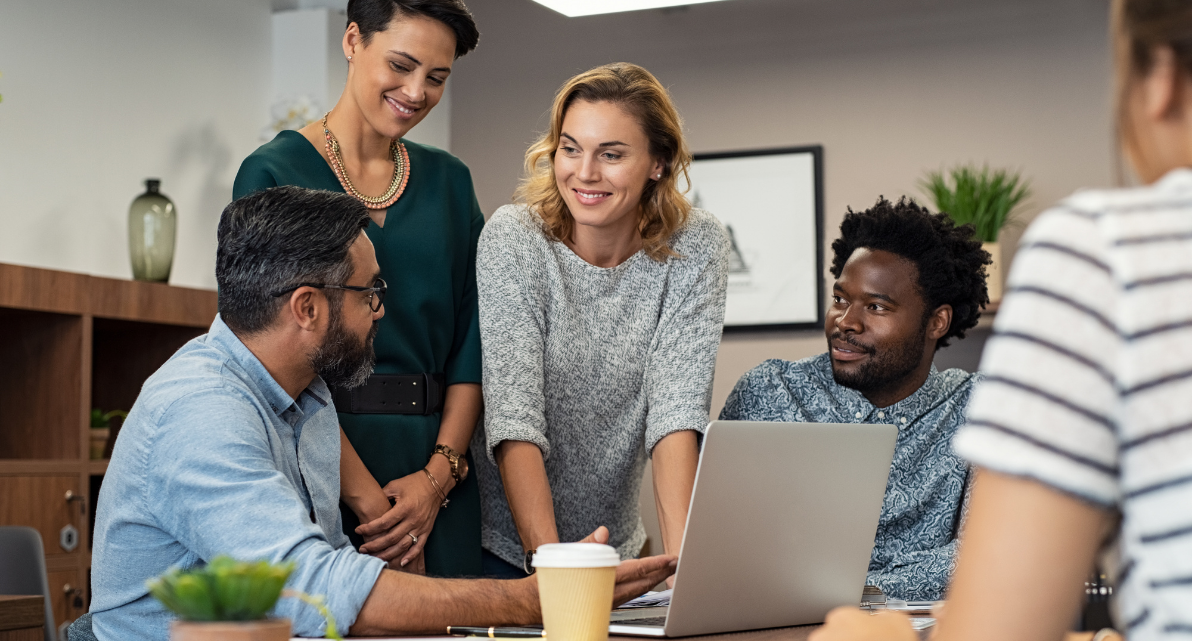 PeopleHR vs Bright HR
BrightHR is perhaps one of the most recognisable HR software suppliers in the UK, thanks to its prominent Harry Redknapp indorsement. It is a comprehensive HR software solution catering for all businesses, from start-ups to large enterprises. 
Its product offering is split into five key areas: 
BrightHR – Core HR functionality including absence management, shifts and rotas, etc.  
BrightSafe – Health and safety software and advice. 
People Navigator – A recruitment management tool. 
Bright Exchange – A business promotional tool. 
BrightHR Lighting – An AI powered tool that answers any HR queries you might have. 
As it caters to such a large audience, it can be difficult for smaller companies (who are not as well-versed in the world of HR) to identify what they need. Thankfully, the 'who we serve' tab on Bright's website will help point you in the right direction. 
How does BrightHR compare to PeopleHR? 
From a core HR perspective, both HR software suppliers offer comparable functionality. You get the usual holiday management, absence tracking, document storage and so on.  
However, if you'd like added functionality around health and safety or additional features around HR support, then BrightHR has more to offer. On the other hand, if performance management and employee self-serve is important, then PeopleHR clinches it.  
Payroll 
Both providers offer a payroll software feature, allowing you to store important payroll information and report on key metrics. However, those looking to offload the stress of payroll entirely should consider a payroll outsourcing service. This is not a feature offered by BrightHR. This could be a crucial consideration if you don't have anyone to administer payroll.  
Self-service functionality 
There is little detail on Bright's website regarding employee self-service functionality. And whilst there is mention of a 'smart expenses app', there is no reference to an app that employees can use to manage their own processes, such as booking time off, updating personal details and viewing payslips. If giving employees the ability to self-serve is important to you, then this should be something you query, if you decide to work with Bright.   
Performance management 
It is worth noting that PeopleHR offers performance management software, while Bright appears not to. This can be an important consideration for companies that want to streamline, standardise and improve their performance management processes.  
Pricing 
Bright have a unique and flexible pricing structure on their website. To obtain a quote, you need to fill out an interactive questionnaire. For 100 employees wanting a 'Prime' membership (which is the top tier offering), you are looking at £13 per employee, per month. For this, you gain access to all its core HR features, as well as its Health & Safety Software, Education navigator and more. Important to note: you do not get applicant tracking or recruitment support.  
To compare this with PeopleHR, it costs £9 per employee, per month for 'Elite', our top tier offering. With Elite you get full use of our recruitment and applicant tracking features, automated workflows and custom alerts and tasks. However, you do not get access to health & safety functionality or education support.  
To sum up… 
The HR software suppliers offer similar core HR features like holiday management, absence tracking, and document storage. BrightHR has more health and safety features, while PeopleHR is better for performance management and employee self-service.  
Both offer payroll software, but BrightHR does not offer payroll outsourcing. With Bright, it is also unclear on the level of self-service functionality available to users.  
BrightHR has a flexible pricing structure that can be built based on your requirements and needs as a business. Business size also has an impact on the monthly cost.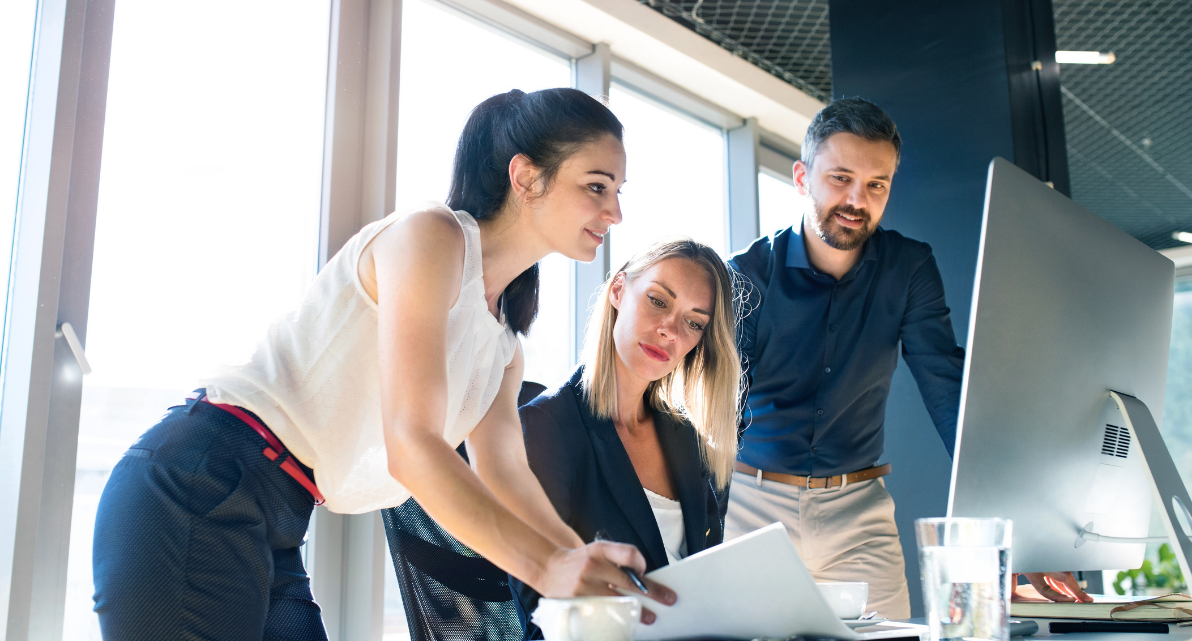 PeopleHR vs Personio  
Last on our list is Personio. Personio defines itself as an 'all in one HR solution made for SMEs'. Its offering is split into three core areas: 
HR management. This includes time tracking, absence management, a HR helpdesk, a digital employee file and onboarding and offboarding functionality.  
Talent management. Here you can expect modules around performance, training, and applicant sourcing and tracking. 
Payroll. Personio provides a preliminary payroll and DATEV payroll offering.  
It also offers extra efficiency around workflow automation, electronic signatures, analytics and reporting and integrations.  
How does Personio compare to PeopleHR? 
Of the three companies within this article, Personio is perhaps most like PeopleHR in terms of product offering and pricing structure. But let's uncover some of the key differences between the two.  
Payroll offering 
Personio provides a Preliminary Payroll and DATEV payroll offering, whilst PeopleHR provides Payroll Software and a Payroll Outsourcing bureau. The latter is useful for businesses who are considering handing over all their payroll responsibilities over to a trusted third party provider.  
Mobile app and employee self-serve 
Both providers offer a mobile app and employee self-serve functionality, but Personio do not have much information on their website about either of those offerings. Therefore, it is difficult to compare the two companies in terms of functionality. If you decide to opt for a free trial of either PeopleHR or Personio, you should closely monitor the employee self-serve features available.  
Pricing 
Both Personio and PeopleHR work off a three-tier pricing structure. The higher the tier, the more functionality you unlock. Pricing, however, is unclear on Personio's website. You will need to book a demo or contact sales in order to get a ballpark estimate for how much you're likely to pay. This can be frustrating if you are at the start of your research and not yet ready to talk to sales reps.  
To sum up 
In terms of offerings, Personio is most like PeopleHR. However, information around pricing and some of its key modules (like the mobile app and employee self-serve) isn't clear on the website. This makes it difficult to truly compare its offerings.  
PeopleHR vs Bright vs Breathe vs Personio: A comparison table
Here's a comparison table which outlines the software functions available with all three HR software suppliers. 
| | | | | |
| --- | --- | --- | --- | --- |
| Feature  | PeopleHR  | BreatheHR  | BrightHR  | Personio  |
| Timesheet software  | Yes   | Yes  | Yes  | Yes  |
| Employee self-serve  | Yes  | Yes  | Yes  | Yes  |
| HR Reporting and analytics  | Yes  | Yes  | No  | Yes  |
| Absence management  | Yes  | Yes  | Yes  | Yes  |
| Holiday management  | Yes  | Yes  | Yes  | Yes  |
| Performance management software  | Yes  | Yes  | No  | Yes  |
| Workflow automation  | Yes  | No  | No  | Yes  |
| Recruitment and applicant tracking  | Yes  | Yes  | Yes  | Yes  |
| Mobile app  | Yes  | Yes  | Yes  | Yes  |
| Payroll software  | Yes  | Yes  | Yes  | Yes  |
| Payroll outsourcing  | Yes  | No  | No  | No  |
| Learning modules  | Access to learning Lite  | Yes  | Yes  | Yes  |
| Health & safety modules  | No  | No  | Yes  | No  |
| Free implementation?  | Yes  | Information unavailable  | Information unavailable   | Information unavailable  |
| Pricing structure  | Per employee, per month  | Per business, per month  | Per employee, per month   | Information unavailable  |
Note: some of these features will only be available when you purchase a higher-tier HR software package.  
How to choose the right HR software provider for your business
Now you have the lowdown on People HR vs its competitors, you have all the information to select the best HR software for your needs.  
If you want more ideas on how to choose HR software, you can read 7 tips for choosing the right HR software. It covers your department's biggest needs, must have features and more.  
To sum up this article: 
BreatheHR might be the best for you if you are looking for support on your core HR processes. Its integrations are also a notable benefit.  
BrightHR might be the best for you if you're looking to boost your health and safety policies and increase learning amongst your team. Also a great choice if you're a Harry Redknapp fan.  
Personio is a good option if you're after an all-in-one HR solution to manage all HR processes, from recruitment to payroll. However, you will need to speak to a sales rep in order to learn more about its pricing and modules. 
And, finally, there's us – Access PeopleHR. One of the things we pride ourselves most on is our transparency. We're very honest about our capabilities and our limitations, and hopefully this article reflects that. If you are interested in shortlisting us as your HR software provider, we encourage you to watch our 4 min demo. And if you have any further queries, don't hesitate to speak to one of our experts. 
You might be interested in: 
If you found today's article useful, please take a look at: