Performance Management Software
Improve employee performance
Help each employee reach their full potential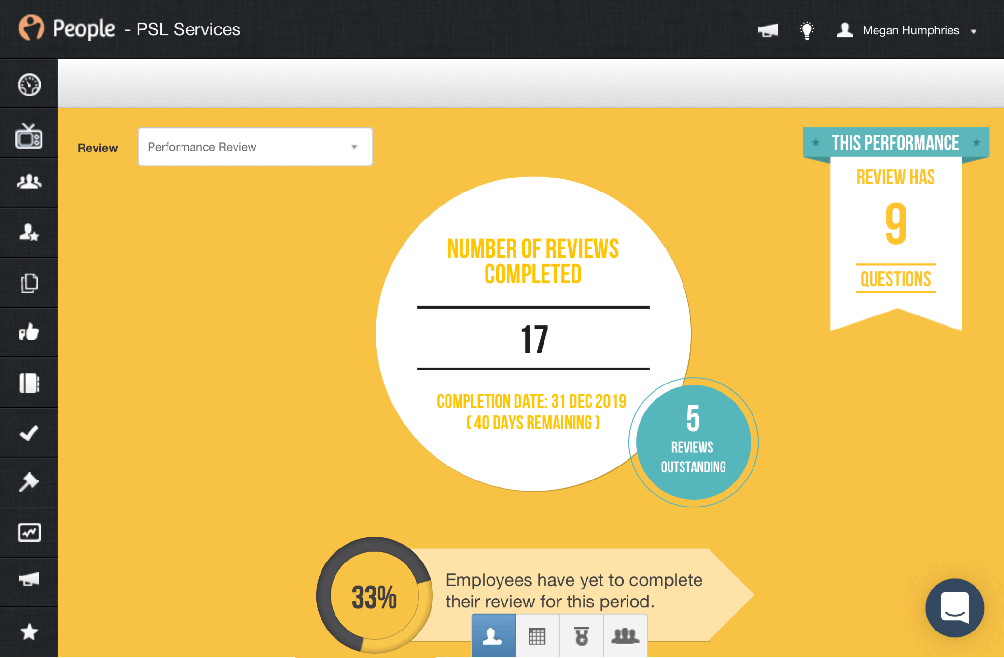 Set goals that match company values
Performance management motivates your people to hit their targets and out-perform competitors. It is about helping teams work together towards goals that really matter to your organisation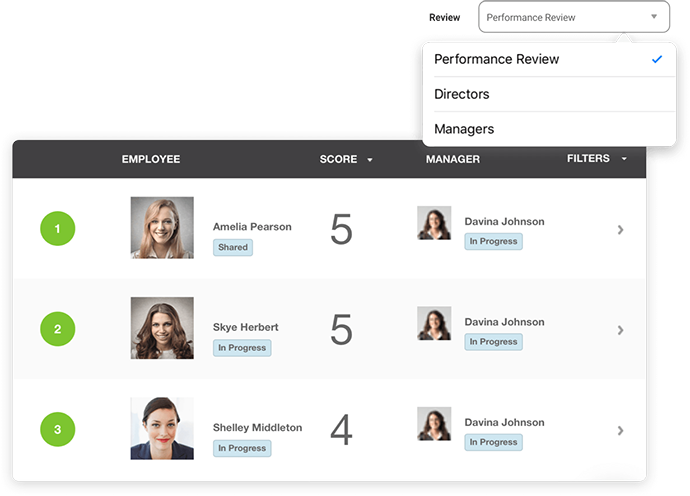 Foster hard work between colleagues
When your people are all driven by the same core values, they are more likely to innovate solutions to business problems. They are also less likely to clash while working towards personal targets.
360 degree feedback to see the full picture
Traditional employee-manager appraisals do not always produce reliable performance data. Ask your employees to assess their peers – this helps you generate accurate 360-degree feedback.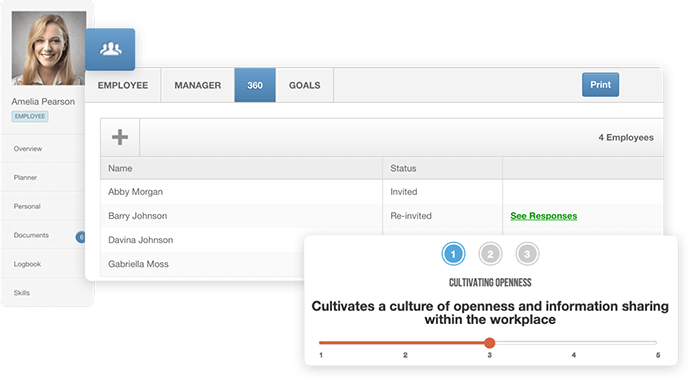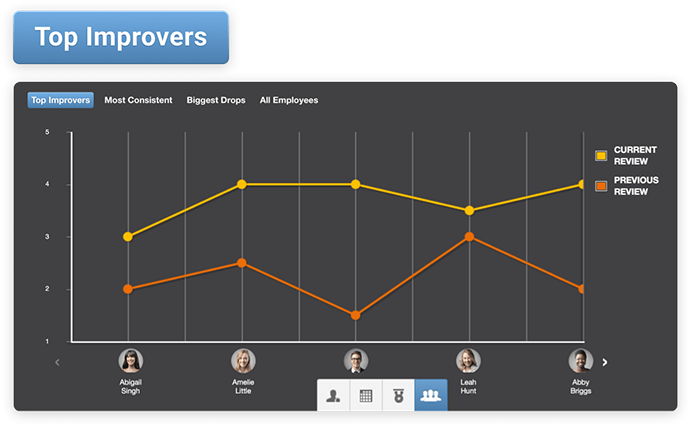 Compare scores and improve performance
By comparing scores, you can discover your top performers, and see who might need a little extra support. This will help you spend training and development resources where it matters most.
See People HR in action
View our short video demo
Get started absolutely free
No credit card required
Talk with an expert to

learn how People HR could help your organisation